Are you looking for a Havanese breeder in Ontario?
Gateway Havanese is located in Canada and we have set out on a mission to collect current and complete information on Havanese breeders, the Havanese dog, Havanese puppies and all things Havanese.
Are you looking for Havanese puppies in Ontario or Toronto?
People do a lot of research when it comes to breeders and puppies when they are looking for a new pet. We wanted to provide you with as much of that information as we can.
If you are getting a new Havanese you are also going to need some additional information regarding grooming and training.
We have resources on this site plus we commend this Havanese training, which is an online course…its brilliant.
Also there is this specific E-Book on House Training a Havanese Puppy.
Havanese Puppies for Sale in Ontario
At Gateway Havanese we are always trying to give you the best information that we can. We love the Havanese breed andHavanese puppies. We write articles and how-to guides for Havanese dogs and provide breed information. We know however that sometimes you are actually looking for a Havanese Puppy and need some help to get one.
We understand and want to help. If you live in the region check out our list of Havanese breeders Ontario below.
The Associations List – Havanese Associations and Clubs in Ontario
As a general rule of thumb, if you are looking for Havanese puppies from a quality breeder that will provide you with a quality pet or show dog, they will be a part of the local associations. These groups and clubs are designed to provide a kind of stamp of approval for breeders, bloodlines and standards within the industry.
However, they are not the be-all and end-all. The system can be gamed, meaning that bad apples can get into the club or association, so it is only a part of the equation, you still need to do your homework. It is also worth mentioning that just because someone isn't a part of the association that doesn't mean that they are a puppy mill or a bad actor. These things can be quite political so do your homework.
The Canadian Kennel Club – CKC
The Canadian Kennel Club is the official governing body in Canada when it comes to dogs. The Canadian Kennel Club has all of the information about registered breeds, breeders, dog shows, standards and laws.
A word of warning, just because a breeder is on the Canadian Kennel Club website, or is registered with the Canadian Kennel Club does not mean that they are a reputable breeder, or that you will get a puppy from a good line of dogs. The Canadian Kennel Club does their best, but like anything else, people can just pay to be a part of the system. Havanese breeders worth getting a Havanese puppy from will have reviews from real people, and they will have a good reputation.

Website (Havanese Section) – https://www.ckc.ca/en/Choosing-a-Dog/Choosing-a-Breed/Toy-Dogs/Havanese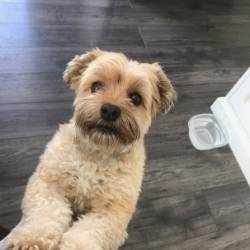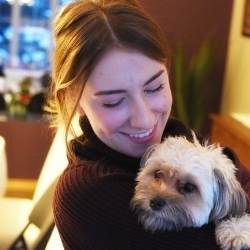 The Ontario County Kennel Club
The Ontario County Kennel Club was established to provide the encouragement and development of purebred dogs. It has a membership and monthly meetings.
The Havanese Owners and Lovers Association
The Havanese owners club is an organization of Havanese enthusiasts operating in the province of Ontario. They are also known as HOLA which stands for Havanese Owners and Lovers Association. Great info about Havanese puppies.
Website – https://www.havaneseownersclub.com/
Contact (president) – Cheryl Drake
Email – cdrake@bell.net
The Havanese Fanciers of Canada Inc
The Havanese Fanciers of Canada are a national breed Club for the Havanese in this country, they are the recognized national breed club by the CKC or Canadian Kennel Club.
They aspire to high levels of integrity and honour in all personal and public relationships so we may inspire confidence in our organization and merit the respect of the public we serve. They are committed to the responsible promotion and protection of the Havanese breed. They are a national breed club.
President – Lauren Goebel
Website – http://www.havanesefanciers.com/
Email – president@havanesefanciers.com
Location – Kamloops BC.
The Rescues List – Havanese Rescues in Ontario
Havanese Fanciers of Canada Rescue
The main Havanese rescue in Ontario is the Havanese Rescue also known as the Havanese Fanciers of Canada Rescue. The Havanese Rescue is a not-for-profit owned by the Havanese Fanciers of Canada Inc.
Location – Canada
Websites – Havaneserescue.ca – www.havanesefanciers.com/
Email – webmaster@havansefanciers.com
Havanese Rescue Me
Website – https://havanese.rescueme.org/ca
Huntley Illinois is about a 9 hour drive from the GTA in Toronto and about a 7 hour drive from London. They are a Havanese rescue how have a number of foster parents in Canada and have resuce dogs if you are living in that area. If you are looking for Havanese puppies in Canada you can always look to the USA as well and import the puppy. Havanese Puppies are pretty good travellers. Most Havanese breeders will be willing to ship.
Havanese Angel League Organization for Rescue (HALO)
Email – halorescue3@gmail.com
Website – https://www.rescuedhavanese.org/
HALO Rescue
P.O. Box 787
Huntley, IL. 60142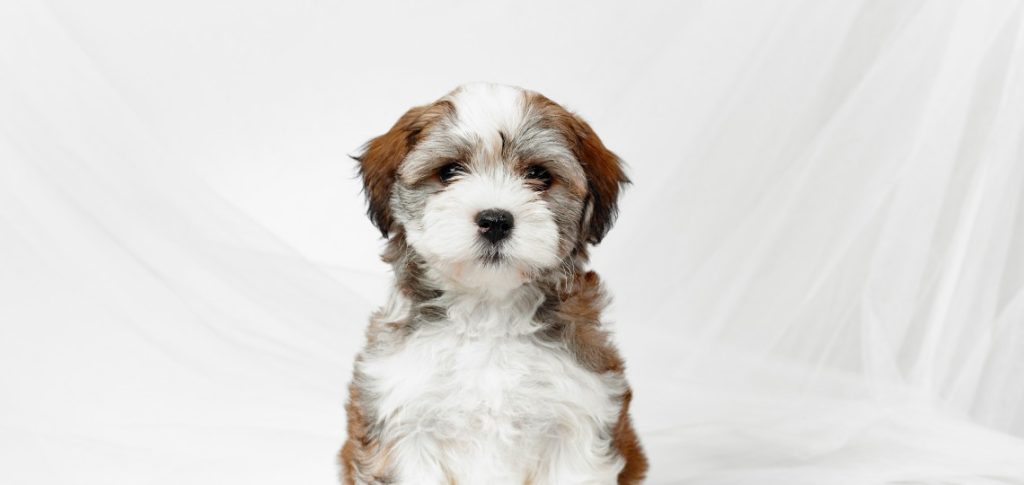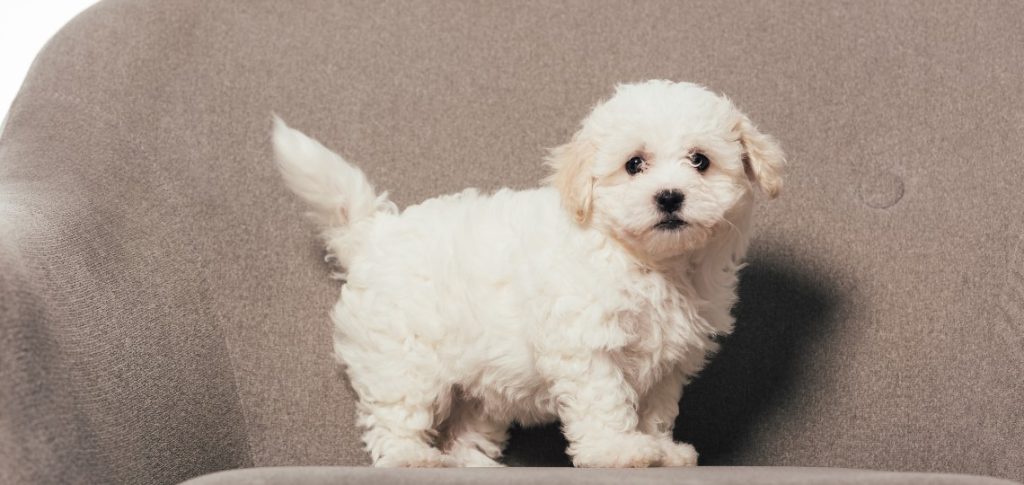 The Havanese Breeder List
This has been updated for 2023
Moors Havanese
Owner – Pieternella Moor – Havanese breeder
Location – Beaverton, Ontario Canada
Email – pieter_nella@hotmail.com
Website – www.moorhavanese.com
Phone – 705 426 1517
Moors Havanese is located in Beaverton, Ontario and Moors Havanese is a Canadian Breeder.
Twinkle Havanese
Owner – Rose Kimber – Havanese breeder
Location – Nobleton (Toronto/GTA), ON
Website – https://www.facebook.com/twinklehavanese/
Phone – (416) 524-4440
Email – rose@summitmetal.com
Bramble Field Havanese
Owner – ANNE M MEYER – Havanese breeder
Email – bramblefield13@gmail.com
Phone – 519-323-3169
Location – Mount Forest, Ontario
Website – https://bramblefieldhavanese.wixsite.com/bramblefieldhavanese
Ashstone Havanese
Owner – David & Cheryl Drake – Havanese breeder
Location – Victoria Harbour
Phone – (705) 534-7654
Email – havaneseRus@bell.net
Website – https://www.ashstonehavanese.com/
Amistos Havanese
Owner – Terri Fudge – Havanese breeder
Location – Ajax, Ontario
Phone – 905 409-8668
Email – terri@amistosahavanese.ca
Website – https://www.amistosahavanese.ca/
Hearts Delight Havanese
Owner – Kim Mason – Havanese breeder
Location – Ontario
Phone – 416-822-5150
Email – kimmason001@yahoo.ca
Website – heartsdelitehavanese.com
Facebook – https://www.facebook.com/Hearts-Delite-Havanese-789423641093638
Havanese Breeders in Ontario FAQ
How Do I Find a Reputable Dog Breeder in Ontario?
There are a number of things that you can do to make sure that you are dealing with a reputable breeder when looking for puppies. Check out our article on Havanese Breeders in New Jersey. At the top of the New Jersey article, there is a whole section on finding someone reputable.
The information or instructions are the same in this situation. The Havanese breed is no different than any other breed, and finding Havanese breeders in Ontario that are good is the same process.
When you're at a dog show you can get a little overwhelmed if you have never been to a dog show before. They are kinda different. However, while you are at the dog show you can get a lot of great information and actually meet the people.
Seek out information from local associations and groups, and get updated 2023 information.
Seek out information from previous clients and customers of that person.
Go to the local dog show and watch your breeder in action. You can tell a lot by how they treat their dogs and their puppies.
Small animal vets in the area. If you can find out the name of the vet that your breeder uses, go and ask the vet for their opinion of the dogs
Look for people that are proud of their dogs, transparent and have a website.
How Much Do Havanese Puppies Cost in Australia?
In Australia, Havanese puppies range from 800-1000 AUD on the low end to 4000 – 4500 AUD on the high end. It really depends on where you get your pet from. Most people know by now that you shouldn't buy your puppy from a puppy mill or from a pet store, cause they are basically the same thing.
Buy your dog from a reputable, registered, reviewed breeder. Breeders who have happy families with puppy placements will have reviews. Pet quality dogs are going to be in the 1000-2000$ range, show dogs are going to be 50-100% more than that and Breed Quality dogs will likely be double that pet quality price. This is because the show dogs and breeding females are worth more.
Can a Havanese be left alone during the day?
Yes, Havanese dogs can be left alone during the day, this breed is ok with some time alone. In our 2023 ultimate guide to the Havanese, we explore this in more detail. What is found is that Havanese are good alone, but they do have a time limit of generally 7-9 hours which is ok. These are not the type of dogs that can go without socialization all day every day like some other breeds. Havanese will want to be a part of the family.
How do I find a reputable dog breeder in my area?
To find reputable Havanese breeders in Ontario, or in your area, the best thing to do is start by contacting the local dog associations and clubs in your area and start talking to them about your desire for a dog.
Talk to small animal vets and see what they say. I would also read reviews left online for dog breeders (Havanese breeders in Ontario as well) and find people that have purchased from that breeder and see what they say.
Again one of the best things to do is go to a local dog show.
If you can visit the home of the person that you are thinking of working with. Sometimes they won't let you visit their home, but if you can there is a lot of information that you can gather by being in someone else's home. Especially their home.
As mentioned above the Canadian Kennel Club is also a great source of information when it comes to breeders.
Are you Looking for a Havapoo Breeder or Puppy in Ontario?
The Havapoo is a cross between a Havanese (Havana Havanese) and a Poodle. These are great little dogs. But there are not very many breeders around that you can work with. We have a page dedicated to finding breeders in the Ontario region. There are also some we found just below the border in the US. We have a few listed there. If you know of any others please let us know.
How much do Havanese puppies cost in Canada?
in recent years Havanese dogs cost in the range of $1000 – 1500, but recently we have seen that price increase to $1500-2000 in Canada. Puppy cost will depend on colour, breeding and breeder location. The price will also depend on the pedigree of the parents.
Are Havanese high-maintenance dogs?
Generally speaking, Havanese are not high maintenance, but it will really depend on your choice of hairstyle for the Havanese.
Also read – Havanese Haircut Styles
You will need to manage their hair because they do get mats. You will also need to keep their nails trimmed, but can get someone else to do it too.
Because they are low to the ground, they can also suffer from getting a bit dirty when it is raining or muddy outside.
Can Havanese be Mixed with Other Dogs?
Yes, more and more designer breeds are popping up. From Havanese with Maltese and Yorkies to Golden Retrievers.
Other Canadian Provinces
Havanese Breeders Saskatchewan
Advertising – If you are a breeder in the Ontario area and would like to be added to our list please contact us and let us know. If you would like to advertise as a breeder on our page we also have packages available for direct links, banners and other advertising.