Havanese Breeders in Arizona
​Below is a list of Havanese Breeders and potentially available Havanese puppies in Arizona. We love Arizona around here…we actually have a house in Phoenix, and we really enjoyed it. The weather is perfect and the beaches are awesome.
If you live in Arizona you understand, and if you are looking for that perfect puppy, you have come to the right place. We have a list of the best Havanese breeders in Arizona, Phoenix, Tuscon and Flagstaff. These breeders should have Havanese puppies available at some point this year unless they are no longer breeding.
Nearby States – Havanese in California :: Havanese in Texas :: Havanese in Colorado
If you are getting a new Havanese you are also going to need some additional information regarding Havanese grooming and Havanese dog training.
Havanese Puppies for Sale in Arizona
At Gateway Havanese we are always trying to give you the best information that we can.
We love the Havanese breed. Meet our little bundle of joy – Nessie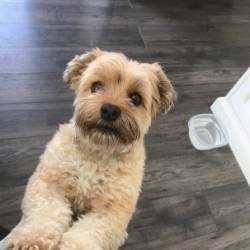 We write articles and how-to guides for Havanese dogs and provide breed information. We know however that sometimes you are actually looking for a Havanese Puppy and need some help to get one.
We understand and want to help. If you live in the region check out our list of Havanese breeders below.
Associations and Clubs in Arizona
The Havanese Club of America (https://www.havanese.org/) is a great resource for everyone and also has some Arizona listings.
This is the Havanese club of Southern California – socalhavs.org
Havanese Rescues in Arizona
Havanese Breeders Arizona – The List
Havacasa Havanese
Sue Murphy
Havacasa Havanese
Gilbert, AZ
480-892-1346
havacasahavanese@yahoo.com
www.havacasahavanese.com
Bark N Wiggles
Location: Tucson, Arizona
Phone Number: 1-360-952-9640
Email: barknwiggleshavanese@gmail.com
Website: havanesebarknwiggles/havanese-97795
Facebook: havanesepuppies.7
Friendly website, AKC approved Please call and reply with a message and they will call you back.
The Paw Palace
Owner and breeder: Karie
5981 N. Antillon Pl., Tucson, Az 85741
Phone No.: By Appointment only 1-520-988-3999 text: -520-612-0799
Email: info@pawpalaceaz.com
Website: pawpalaceaz.com
This business has Japanese Chin, ShihPoo, Bischon Frise and Havanese puppies available
R'Gang Havanese
Owner – Jane Falkenstien
Location – Mesa (Phoeniz), Arizona
Phone – 480-239-7006
Email – jane@rganghavanese.com
Website – rganghavanese.com
Lancaster's Of Gold Canyon Havanese
Owner – Thereasa Gold
Location – Canyon, Arizona
Phone – 480-229-0719
Email – lancofgc@q.com
Website – lancastersofgoldcanyon.com
Hav-A-Treasure Havanese
Location – Phoenix, AZ
Phone – 602-677-4576
E-Mail – haviepups@yahoo.com
Dreamcoat Havanese
Owner – Judy Sutter
Location – Chandler, Arizona 85225
Phone – 480-857-6786