Havanese Breeders in Florida
Last updated on April 30th, 2023 at 10:46 pm
​Below is a list of Havanese Breeders and potentially available Havanese puppies in Florida. We love Florida around here…been to Miami multiple times and really enjoyed it. The weather is perfect and the beaches are awesome.
If you live in Florida you understand, and if you are looking for that perfect puppy, you have come to the right place. We have a list of the best Havanese breeders in Florida, from Miami to Tampa Bay all up to Jacksonville and Pensacola. These breeders should have Havanese puppies available at some point this year, unless they are no longer breeding.
We also have some information on close by states if Florida doesn't work. Georgia, Virginia, Texas.
Havanese Puppies for Sale in Florida
Below you will find a list of Havanese breeders with hopefully some Havanese puppies located in Florida.
Feel free to connect with them to discover what Havanese puppies are for sale in FL today!
Remember that Havanese puppies vary in health, cost and temperament. It is important to look at the Havanese puppies health reviews.
Healthy Havanese puppies from a reputable Havanese breeder are the best.
CoCo Cabana Havanese
This breeder has been around since 2001 and they specialize in breeding only the best champions. The puppies from CoCo are raised in a family home and get exposure to other pets and people right away. This helps them significantly with their socialization and personalities.
To get ready for a Havanese puppy make sure you not only clean your house, but puppy-proof it as well. A Havanese puppy isn't really known for chewing, but you can never be sure until you watch your Havanese puppy, and watch it's behaviour.
Many Havanese breeders will help you with this while you are waiting for your Havanes puppy to be old enough to go home with you from the Havanese breeders home. Health Havanese puppies are active and will need supervision and interaction.
Owner – Debbie
Location – Tampa, FL
Phone – 813-363-9002
E-Mail – Breeder@CocoCabanaHavanese.com
Website – CoCoCabanaHavanese.com
Havastar (Havanese Puppies)
Owner – Gail Rollinger
Location – Vero Beach, FL
Phone – 772-589-7321
Website – havastar.com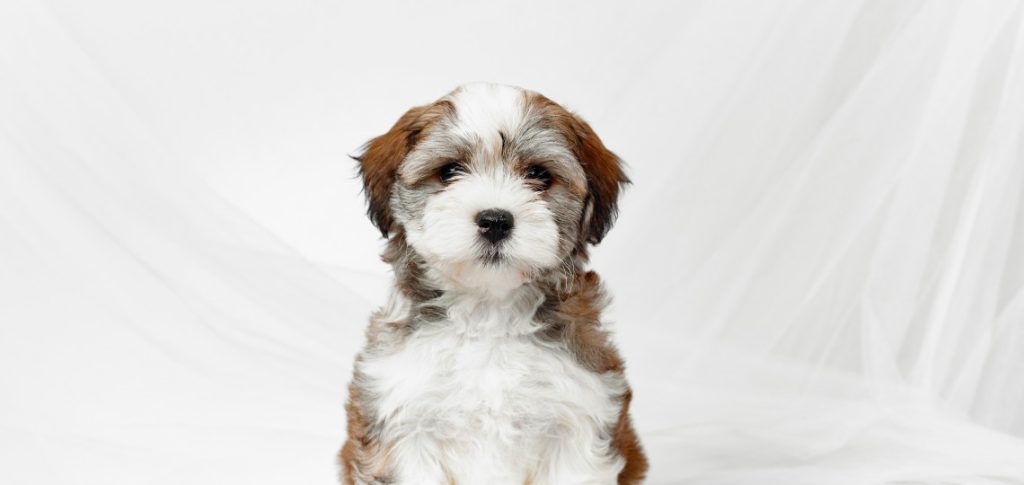 Harbor Havanese – havanese breeders in florida
Owner – Connie Field
Location – Tampa, FL 33626
Phone – 727-515-1636
Island Havanese – havanese breeders in Florida
This Havanese puppies breeder is not a typical kennel-type dog breeder, and all of the puppies born here are raised in the family home. Based in Florida this breeder specializes in Havanese and Havanese only and they are registered with the AKC. They take their time selecting parents and mixing temperaments. Adopting a pet from this breeder will be a good bet.
Owner –
Location – Southwest Florida
Phone – 239-785-6857
Website – islandhavanese.com
Email – islandhavanese@gmail.com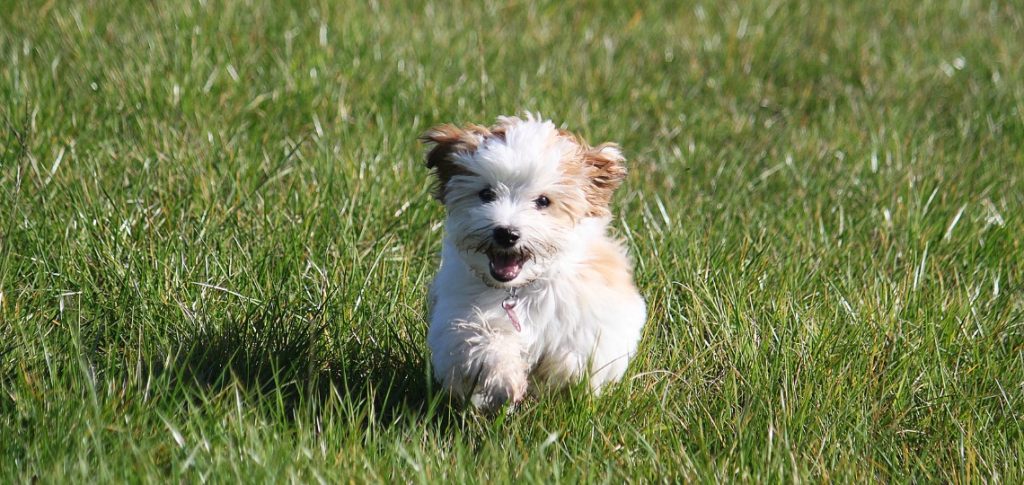 Cubanitos Havanese
Owner – Rose Perez
Location – Hollywood, FL
Phone – 954-404-8041
Full House Havanese – Havanese Breeder
Joyce Myers
Orlando, FL 32812
Phone:407-273-3676
El Morro Havanese
Kathy Steinig
Tampa, Florida
Phone:813-886-9233
Website:http://www.elmorrohavanese.com/
Clearbrook Havanese
George Lauterbach
Loxahatchee, FL
Phone:561-891-3160
Royal Flush Havanese
Located in two different stated (RI and FL) these guys are serious about their breeding program. The puppies are vet-checked, microchipped, well-trained and well-socialized. They are the only breeder in the USA to also be on the BBB program.
Owner – Holly Mastroianni
Location – Ft Myers Florida
Phone – 239-939-3999
Email – holly@royalflushhavanese.com
Application – https://docs.google.com/forms/d/e/1FAIpQLSdDW3kszDkC6oA7UO5CWpUl3ZmFdFXleC8ydnnoNzUWYdCVXA/viewform
Website – royalflushhavanese.com
Palmbrese Havanese
MaryCocoa, FL
Phone: 321-635-8556
E-Mail: palmbrese@gmail.com
Forever Poodle and Honor Havanese
This breeder works to make sure that they provide healthy, well-tempered, well-bred dogs for each and every family that gets a puppy from them. The owner Jennifer has bred los of champion dogs and is very passionate about breeding.
Owner – Jennifer Manders
Location – Summerfield Florida
Phone – 941-685-6658
Email – foreverpups@gmail.com
Website – foreverpoodle.com
Luv Bug Havanese
Connie Banitt
Boca Raton, FL
E-Mail: cbanitt@aol.com
Braz Havanese
Barb Frazier
Lehigh Acres FL
E-Mail:Brazhavanese@aol.com
Carneys Havanese Haven
Carneys Havanese Haven is located in Florida and owned by Jacqueline, who is passionate about breeding the most healthy and well-bred Havanese dog puppies. She has been in the business for 15 years, and has a great track record for great dogs. They also have a training protocol to make sure their puupies are well-tranined, well-socialized, well-balanced adult dogs as they grow up. They also help the new families understand what they have done so that the families can keep up with the training.
Owner – Jacqueline Carney
Location – Florida
Email – carneyshaven.com/contact-us/
Website – darneyhaven.com
Magical Havanese
Julie Lasswell
Venice, FL
Phone:941-492-9710
Yuppy Puppy Havanese
Janet Birdsall
Ocala, FL
Phone:941-468-7926
Website:http://www.myyuppypuppy.com/Home.html
Puffduster Havanese
Janet Carpenter
Ocala, Florida
Phone:352- 622-1798
Toy Puppies
Myra
Ft. Lauderdale, FL
Phone:954-434-4116
Website:http://www.toypuppies.com/
Twins Havanese
Lois Treat
Venice, FL
Phone: 941-480-1779
Website:http://www.kachinas.com/
T-Wags Havanese
Tim Meyer
Brooksville FLorida
Phone: 352-754-3006
E-Mail:tcm@escapeweb.com
Canyon Hills Havanese
"Canyon Hills Havanese" is one of the oldest Havanese dog breeders in Florida. As they have grown they have gotten really good at producing Havanese puppies for sale in Florida. They make sure that their breeding lines are protected and properly maintained, with no inbreeding, but also passing on the proper genes. The health of the dogs is paramount, and weeding out any genetic issues like hip dysplasia is really important. You are definitely going to get a healthy pup.
Owner – Kathy Mayhall
Location – Sarasota, FL
Phone – 941-918-2040
Website – havanesehome.com/
Lordocs Havanese
Lorrie Jergenson
LeHigh Acres, FL
Phone: 239-674-7779
E-Mail: lordocs@acegroup.cc
Website: http://www.lordocs.com
Golden Wings Havanese
Marlene Smith
Polk City, FL
Phone: 863-602-4554
E-Mail: marlenesmith@wildblue.net
Website: http://www.goldenwingsproducts.com/
Havanese Florida FAQ
What is the Havanese Dog?
The Havanese Dog originated in Cuba and is a crossbreed between the Blanquito dog and other Bichon-type dogs. There is probably some poodle in there as well. They are about 9-11 centimetres tall and weigh in at 10-13 pounds or 3-6Kg. Their coats come in all shapes and sizes and there are even multiple haircut styles that you can give this little dog. These little guys are expected to live 10-15 years and as a toy-style dog they are sturdy, healthy and love attention.
The best part about the Havanese dog is that it is loving and loyal. These little guys love humans and really do become part of the family. They love to watch TV with their owners, go for walks and play with the kids in the family room. They are also relatively easy to train, but like all dogs require a firm and consistent message.
Havanese Dogs and Havanese puppies are also hypoallergenic and do not shed, which makes them perfect for busy people and people who suffer from allergies. Their long silky coats are designed to keep them warm, but they also have cooling agents to keep them cool on hot days…remember where they are from. Their fur is not coarse and thick, it is wavy and lightweight.
Get more info from this dogs 101 video.
What is the Life Expectancy of the Havanese?
The life expectancy of a Havanese dog typically ranges from 12 to 16 years. However, this can vary depending on factors such as genetics, diet, exercise, and overall health care. Regular veterinary check-ups, a balanced diet, and a healthy lifestyle can help ensure that your Havanese lives a long and happy life.
It is critical that you start healthy habits with all Havanese puppies and specifically your puppy.
There are a number of ways that you can extend the life of your dog, or at least give it a great chance to live a long healthy life.
Balanced diet: Feed your dog, and Havanes puppies a high-quality, age-appropriate, and breed-specific diet. This will ensure they receive the right nutrients for their overall health.
Regular exercise: Engage your dog in daily physical activities to maintain a healthy weight, muscle tone, and cardiovascular health. Make sure the intensity and duration are appropriate for your dog's age, size, and breed.
Veterinary care: Schedule regular check-ups and vaccinations with your veterinarian for each of the Havanese puppies. Early detection and prevention of health issues can significantly extend your dog's life.
Dental hygiene: Brush your dog's teeth regularly to prevent dental diseases and gum infections, which can lead to more severe health problems if left untreated.
Mental stimulation: Provide your dog with toys, puzzles, and opportunities for socialization to keep their mind sharp and prevent boredom.
Grooming: Regular grooming helps maintain your dog's coat, skin, and nails in good condition, preventing infections and skin issues.
Spaying or neutering: Spaying or neutering your dog can prevent some health problems and can lead to a longer life expectancy.
Weight management: Obesity can lead to various health issues and shorten your dog's life. Monitor their weight and adjust their diet and exercise routine accordingly.
Parasite control: Protect your dog from fleas, ticks, and heartworm by using appropriate preventatives.
Create a safe environment: Make sure your home is safe for your dog by removing hazards and providing a comfortable living space.
Manage stress: Dogs can experience stress, which can negatively impact their health. Identify and address stressors to ensure your dog's well-being.
By following these steps, you can significantly improve the quality and length of your dog's life. Remember, each dog is unique, and it's essential to tailor their care to their specific needs.